Allen E. Barrow, Jr. Named the Tulsa County Bar Association's 2016-2017 Golden Rule 1st Quarter Award Recipient.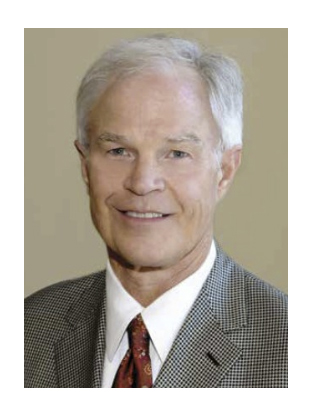 Allen E. Barrow, Jr. is a transactional lawyer who represents individuals in business related affairs, wealth management and estate planning matters. Allen is the son of the late Allen E. Barrow, the former Chief Judge of the Northern District of Oklahoma. He is a founding partner of Barrow & Grimm, PC, which has grown in its 40-year history to be one of the top 10 largest law firms in Tulsa with three former TCBA past presidents.
Allen graduated from the University of Oklahoma in 1967 with a degree in finance. Upon receiving his Juris Doctorate from the University of Tulsa in 1969, Allen received his Commission in the United States Army where he served two years and was discharged as a captain in 1971. In 1970 he was admitted to practice in the state of Oklahoma and became a member of the Oklahoma Bar Association and Tulsa County Bar Association.  He has served on the TCBA board of directors as well as being active in various bar committees and CLE presentations over the span of his career.
Allen is well known for his conscientious representation of his clients without sacrificing the ideals of professionalism when dealing with other attorneys.  Whatever the situation facing his client, Alan approaches the client representation with sound judgment and learned advice designed to efficiently resolve matter. "I can think of no one better suited as the Golden Rule recipient than Allen," said his partner of 40 years, William R Grimm.
In addition to his service to the TCBA, he also serves on the Oklahoma Board of Corrections and Interstate Oil Compact Commission. He is a past director of the National Conference of Community and Justice in Tulsa; past trustee of the Boston Avenue Methodist Church; past president of the Tulsa Tennis Club; and past advisory board member for OU-Tulsa. Allen is also a Sustaining Fellow of both the Tulsa County Bar Foundation and Oklahoma Bar Foundation. In 2013 the Sigma Chi Fraternity named Allen as a Significant Sig for his contributions to his profession and community.